CAN YOU LOSE SENSITIVITY BY USING VIBRATORS TOO MUCH?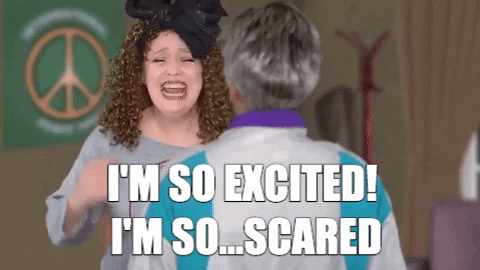 Am I putting my precious clit at risk by using my vibrator to get off? Will I get addicted to it? Will I enjoy sex less if I overdo it? We've heard these questions over and over again. And great! It just means you care about your pleasure (and your vulva).
Now, let's set the record straight. NO - there's no long-term risk of desensitizing your clitoris by the use of sex toys. It's completely normal to momentarily numb your intimate nerves after a long and intense session with your buzzpal. Most probably they will only take a couple of minutes to reset.
However, if you're experiencing pain it's another story. Let your clit rest and see if the pain goes away (in this case it may take a bit longer) you may be using a setting that's too potent for your body or a type of stimulation that doesn't go with you. When it comes to pain during sex, if it's not intentional it shouldn't be happening - it's your body letting you know that something is not right!
It's worth-mentioning that some people may experience a longer desensitization, especially if they are using high intensity vibrators. That doesn't mean your body is broken by any means, it just means that it's got used to the extra power of vibrations and soft touch doesn't cut it anymore. In these cases, it's recommended to take a break from those toys for a while and switch to less intense vibrators or hands.
Vibrators are, overall, a great addition to your sex life. There are many different types and shapes which is also why they are the go-to solution to spice things up with yourself or a partner. They've even been used as medical devices for people struggling to reach climax, so there's no reason why you should be concerned about them, as long as they are made of body safe materials.