HOW TO QUARANTINE WITH OR WITHOUT YOUR PARTNER(S)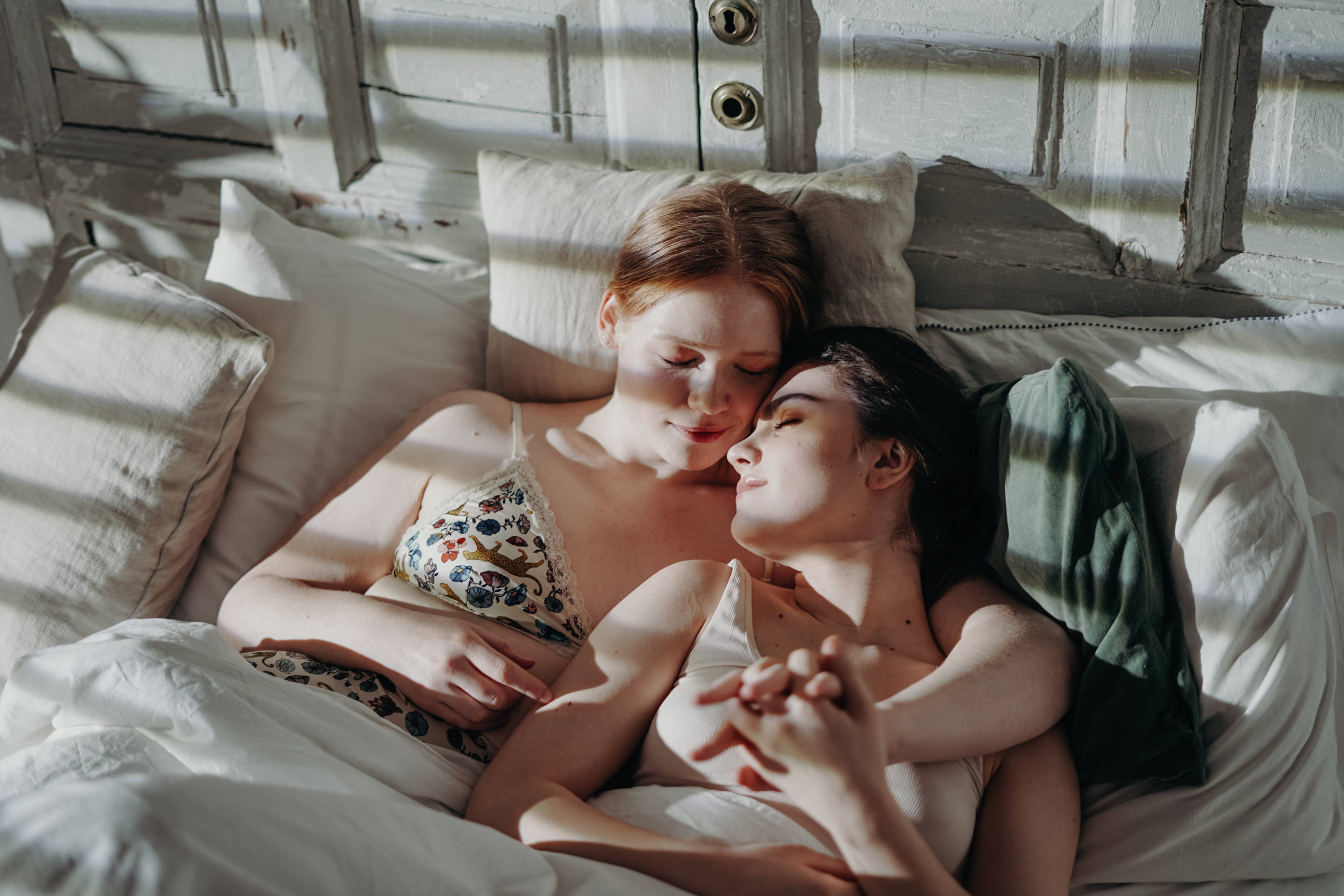 The global pandemic has been putting many relationships to the test already, for both the overloaded, home-working couples trying to manage a love life and the young lovers spending this time 200 miles apart.
For a while, spending lockdown cooped up with your lover was undeniably exciting. Getting to spend every day with the person you adore, watching Netflix (and chilling), giving your home the Marie Kondo treatment and planning a whole bunch of crazy sex plans to keep yourselves busy. Even for those who were isolating apart, three weeks didn't seem too difficult. But, inevitably, these novelties soon wore off and reality kicked in.
Now - not to scare you - but... certain regions of China have seen sudden spikes in divorce rates since the quarantine measures were lifted and some are predicting this may be a global phenomenon.
So, what can be done to prevent this Break-up-ocalypse, and how do we enjoy this time, either with or without our partners?
LOCKDOWN TOGETHER
If you're locked up together, give each other some space! Make sure you and your partner(s) each have your own area, whether it be in a study, garden or kitchen. This will leave you with at least some alone-time to read, chill, work or masturbate. yes, you're living with your significant other, but for a relationship to thrive, it's just as important to look after yourself. Focusing on self-love has never been more crucial.
You'd think that being isolated with your other half would mean spontaneous any-time-of-day sex, but realistically those sparks tend to disappear. Nothing is normal right now, so it's the perfect time to embrace the weird and keep that spark alive. If you wanna clean the house in your favourite lingerie, find your inner zen with some naked yoga, or strip down to your birthday suit just for the sake of it, then do it. Fancy role-playing as strangers on a first date? Or putting that old cat-woman dress costume to good use? Why not? Welcoming quirky ideas with an open mind is a great way to add some spice and excitement to your lives.

LOCKDOWN APART
For couples in separate homes, finding your own quiet space may be easier but other challenges can seem almost impossible. Not knowing when you'll next see each other can cause tension in more ways than one, so it's important to take steps to protect your (sexual) sanity. Checking in on each other, having virtual date nights and releasing your inner kink (with some good old-fashioned phone sex) can all help you to stay connected.
FOR EVERYONE
Sex toys are also a fantastic way to stay connected, regardless of whether you live alone or with your partner. Whether it be self-love or something to enjoy together, there are endless playful options to explore. In fact, new zealand has seen sales of sex toys triple this year, take notes, people!
Alternatively, why not treat yourself to some top tech toys, like our own wearable vibrator, Frida. Not only does she have two motors, but she also comes with an app allowing your partner to take control wherever they may be. Now that's what we call quarantine intimacy!
With everything going on right now, it's important to focus on the positives, enjoying what we can in life - which is sex, obviously. It's ok to feel overwhelmed or to need a break once in a while. If that means turning your phone off and switching your vibrator on, don't be scared! Take this time to grow, to love, and as the saying goes, "run from the fear, fun from the rear".